We care.
We care really hard.
No, seriously, this keeps us up at night.
From the moment you are in our store, we care about your health, peak-performance, and overall vitality. Let's reach your true potential together.


Here's what sets us apart.
Most of our competitors source produce grown with harmful chemicals and GMO's. These become a part of your body as soon as you ingest them, which is the leading cause of illnesses, hormonal imbalances, and so much more.
Let's be grossly honest with you: if a juice bar is using plastic bottles/cups, they aren't making your health and wellness, as well as the environment ,their top priorities. They're doing it because it's cheaper for them.
Competitors serving fresh juice: Unfortunately, they use "regular" juicers, called centrifugal juicers. These methods add heat which leads to significant nutrient loss. Compounded with all the pulp that regular juice contains, you're left with a nutrient-deficient, hard-to-digest product, which completely defeats the point of drinking juice.
Competitors "cold-pressing": A vast majority of them are pre-pressing them months in advance at a factory before you buy them off their shelves. They are able to do this because they load their juices with chemicals to preserve shelf life – killing absolutely all of the healthy nutrients in the juice. EW.
Most of our competitors' menus are created either from stock recipes found online or simply made for taste with copious amounts of sugar and artificial substances containing harmful chemicals.
Fact: People expect juice and smoothie bars to automatically be healthy.
Truth: Most of them aren't. They are hiding under the "juice bar veil" and simply taking advantage of the fact that people will think they're offering products that are good for them. The truth is, their menus are laden with too much sugar, chemicals, and sub-standard ingredients.
6) Environmentally Harmful
Caring about health goes hand-in-hand with caring about the environment. Just like the vast majority of our competitors aren't truly concerned for your health, these same companies are overusing plastic and paper packaging.
1) 100% organic, 100% plant-based
No animal products have been used in any of our recipes. We provide the very best in plant nutrition for optimal health, healing, and performance. Also, our entire menu is 100% organic and non-GMO. No artificial ingredients whatsoever.
Firstly, glass bottles are environmentally conscious. Glass has virtually zero chemical interaction, unlike plastic, so you don't have to worry about chemicals leaking into your system. Glass bottles keep your juice and smoothies cold, improving the quality and taste, whilst retaining virtually 100% of the nutrients inside. Also, you can re-use them! Yay environment [again]!
This the most advanced [and expensive] method of juice extraction: Cold-pressing juice is the only way to ensure the highest level of taste and quality of the nutritional profile of juices. Not only is our juice cold-pressed, we cold-press on site, ensuring the absolute freshest product possible.
Our menu has been mindfully crafted by a team of trained nutritionists and professional athletes. When we say we have sourced the highest quality ingredients we could possibly find, we meant it. From our USDA Organic Açaí coming from the Amazon Rain Forest in Brazil, our Mai take Mushrooms from the Northeast mountains of Japan, our Chaga mushroom sourced from Siberia, to our authentic Cacao from Southern Guatemala, we have literally scoured the entire globe to bring the most pristine ingredients to BARVIDA.
5) Wealth of Health Knowledge
We provide a level of education and information on ALL aspects of the menu that no one else has done. Every ingredient on the menu has been meticulously thought-out. You'll know WHY we included it on the menu and what it does for your body.
We use zero plastic packaging. Our aim is to reduce our carbon footprint through our eco-friendly packaging materials. All of our packaging products are either glass or made 100% from plants.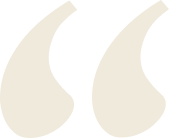 Excellent service and everything on the menu is absolutely delicious. You can literally pick anything and will thoroughly enjoy. 100% Organic and 100% plant based makes every choice easy and one that you can feel great about. The staff make the experience even more wholesome. Thanks for this great public service you guys do everyday!! Two thumbs up! Kid approved as well!! Whole family loves this spot!!!
I had been looking for a local juice/smoothie place and stumbled upon Barvida. It was meant to be. The Lean Green was just what I needed and came in an awesome (hopefully reusable!) glass bottle. No joke, my husband said I was in a noticeably more positive mood for the rest of the day after devouring my smoothie. The place was clean and aesthetically pleasing. Staff was super friendly. Will definitely be back!
Avocado toast to die for! Barvida's smoothies can just taste good, or make you feel smarter, or support your immune system, or put you in a better mood. Just check out the menu. They as good as the best in Los Angeles, Portland, Seattle, or NYC. You will be happy you found them.
Excellent healthy, fast-casual spot! Love that they have so many protein-packed options.
Barvida is a great new addition to Darien! I just completed a cleanse and all of the smoothies and juices were fresh and delicious and well priced. Perfect way to get the mind and body ready for Spring. Love the atmosphere and the staff was great! Highly recommend the cleanse or any of the juices or smoothies to supplement your daily diet.