Barvida is here to cater to your health-hacking quest through delicious high-end nutrition. Indulge in our cold-pressed juices and performance enhancing smoothies and meals.
We're your catalyst for a full-fledged lifestyle level-up as you claim your most healthy-selfie.
Now more than ever we must all focus on creating vibrant, healthy, immune systems that are enlivened by high-quality pure nutrition. Our health is not negotiable.
We are the
'I'm-done-with-health-cafes-pretending-to-be-healthy-but-don't- actually-know-what-they're-doing'
brand.
As a professional athlete, who pushes the limits of my body on a daily basis, I need to be sure that I am fueling myself with the highest quality nutrients to help me perform and recover, so that I am able to stay at my absolute best. As a nutrition coach, I pay very close attention to how I fuel my body. It is important to me to have a brand that I know I can rely on. That's why I trust BARVIDA as my place.
Professional Soccer Player at NYCFC & Certified Nutrition Coach
"As an athletic trainer for a professional sports academy club, it is my responsibility to look after the health and wellbeing of my athletes. I train adult professional players, down to younger aged kids. They rely on me to provide them with the most up to date information on fitness and health. When you are responsible for other people's health, there is an added level of responsibility. I simply would not recommend anything less than the absolute best. It's clear that BARVIDA truly cares about what you put into your body. When I come to BARIVDA, It feels really good to know for sure I'm taking care of myself the best I know how. That's why I feel confident to recommend their whole menu for the whole family."
Athletic Trainer for NYCFC MLS Team Academy.
"Playing for the United States Men's National Soccer team has given me the privilege of being able to travel all around the world. I've experienced every kind of juice bar and so-called "health-cafe" out there. Unfortunately, the vast majority of the juice bars hide under the "juice bar" veil - we assume they're healthy, when in reality the majority of them are extremely high in sugar, calories, and aren't using quality ingredients. I can 100% say that I have not found anyone doing it better than BARVIDA. Their attention to detail on their menu is unmatched. They know what they're doing. I'm very excited to see where their brand goes."
US Men's National Team Soccer Player.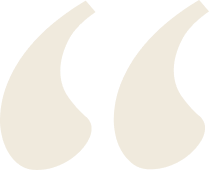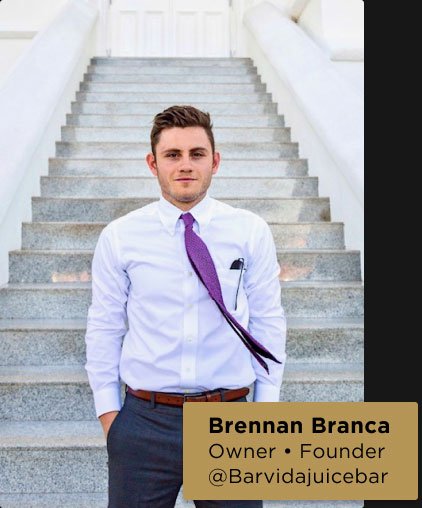 Meet the founder of BARVIDA.
Brennan Branca is the Owner and Founder of BARVIDA. A native of Darien, CT, he is an alumnus of Columbia University where he was recruited out of Darien High School to play Division 1 soccer. As an athlete and certified personal trainer, Brennan's inspiration for creating BARVIDA came from his passion for fitness, health, and wellness, and his love for juicing. He was tired of eating at seemingly "healthy" juice bars and cafés to find out that the menu items were loaded with sugar, preservatives, and artificial ingredients. Inversely, he was equally frustrated with the juice bars that were in fact healthy, but frankly, tasted awful. Someone needed to fix this, and he figured – why not him? Enter BARVIDA. Where a premium quality product meets premium quality taste.
*NEW* Sign up for our Loyalty Program!
Join BARVIDA Rewards and start earning delicious points!
Get a 25 point welcome bonus when you sign up!