Barvida is here to cater to your health-hacking quest through delicious high-end nutrition. Indulge in our cold-pressed juices and performance enhancing smoothies and meals.
We're your catalyst for a full-fledged lifestyle level-up as you claim your most healthy-selfie.
Wholesome Nutrient Dense Menu
Now more than ever we must all focus on creating vibrant, healthy, immune systems that are enlivened by high-quality pure nutrition. Our health is not negotiable.
We are the
'I'm-done-with-health-cafes-pretending-to-be-healthy-but-don't- actually-know-what-they're-doing'
brand.
As a professional athlete, who pushes the limits of my body on a daily basis, it is important to me to have a brand that I know I can rely on. I need to know that I am fueling my body with the highest quality nutrients to help me perform and recover, so that I am able to stay my absolute best. That's why I trust BARVIDA as my place.
Professional Soccer Player at NYCFC & Certified Nutrition Coach
I had been looking for a local juice/smoothie place and stumbled upon Barvida. It was meant to be. The Lean Green was just what I needed and came in an awesome (hopefully reusable!) glass bottle. No joke, my husband said I was in a noticeably more positive mood for the rest of the day after devouring my smoothie. The place was clean and aesthetically pleasing. Staff was super friendly. Will definitely be back!
Avocado toast to die for! Barvida's smoothies can just taste good, or make you feel smarter, or support your immune system, or put you in a better mood. Just check out the menu. They as good as the best in Los Angeles, Portland, Seattle, or NYC. You will be happy you found them.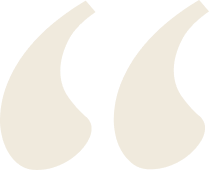 *NEW* Sign up for our Loyalty Program!
Join BARVIDA Rewards and start earning delicious points!