Barvida is here to cater to your health-hacking quest through delicious high-end nutrition. Indulge in our cold-pressed juices and performance enhancing smoothies and meals.
We're your catalyst for a full-fledged lifestyle level-up as you claim your most healthy-selfie.
Now more than ever we must all focus on creating vibrant, healthy, immune systems that are enlivened by high-quality pure nutrition. Our health is not negotiable.
We are the
'I'm-done-with-health-cafes-pretending-to-be-healthy-but-don't- actually-know-what-they're-doing'
brand.
Excellent service and everything on the menu is absolutely delicious. You can literally pick anything and will thoroughly enjoy. 100% Organic and 100% plant based makes every choice easy and one that you can feel great about. The staff make the experience even more wholesome. Thanks for this great public service you guys do everyday!! Two thumbs up! Kid approved as well!! Whole family loves this spot!!!
Professional Soccer Player at NYCFC & Certified Nutrition Coach
I had been looking for a local juice/smoothie place and stumbled upon Barvida. It was meant to be. The Lean Green was just what I needed and came in an awesome (hopefully reusable!) glass bottle. No joke, my husband said I was in a noticeably more positive mood for the rest of the day after devouring my smoothie. The place was clean and aesthetically pleasing. Staff was super friendly. Will definitely be back!
Avocado toast to die for! Barvida's smoothies can just taste good, or make you feel smarter, or support your immune system, or put you in a better mood. Just check out the menu. They as good as the best in Los Angeles, Portland, Seattle, or NYC. You will be happy you found them.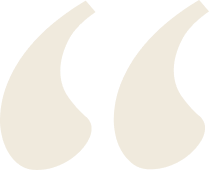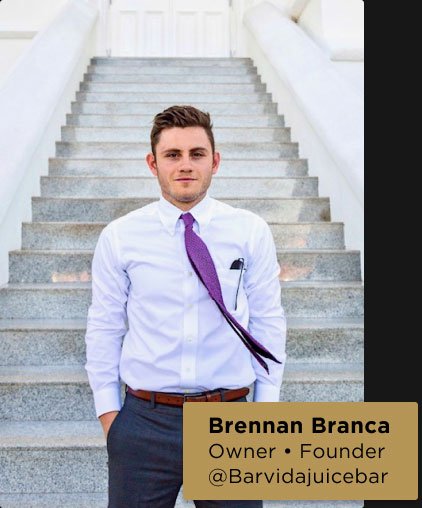 Meet the founder of BARVIDA.
Brennan Branca is the Owner and Founder of BARVIDA. A native of Darien, CT, he is an alumnus of Columbia University where he was recruited out of Darien High School to play Division 1 soccer. As an athlete and certified personal trainer, Brennan's inspiration for creating BARVIDA came from his passion for fitness, health, and wellness, and his love for juicing. He was tired of eating at seemingly "healthy" juice bars and cafés to find out that the menu items were loaded with sugar, preservatives, and artificial ingredients. Inversely, he was equally frustrated with the juice bars that were in fact healthy, but frankly, tasted awful. Someone needed to fix this, and he figured – why not him? Enter BARVIDA. Where a premium quality product meets premium quality taste.
*NEW* Sign up for our Loyalty Program!
Join BARVIDA Rewards and start earning delicious points!